Two sisters
ZIRI was founded by two young, socially-engaged, Dutch-Moroccan sisters, Amal and Ikram.
Although the duo grew up in a Western city, they've always maintained a profound connection to their roots. 
These steadfast female entrepreneurs are now on a mission to share a cherished piece of their heritage with people around the world, simultaneously keeping an ancient tradition alive and supporting the talented Moroccan artisans behind it.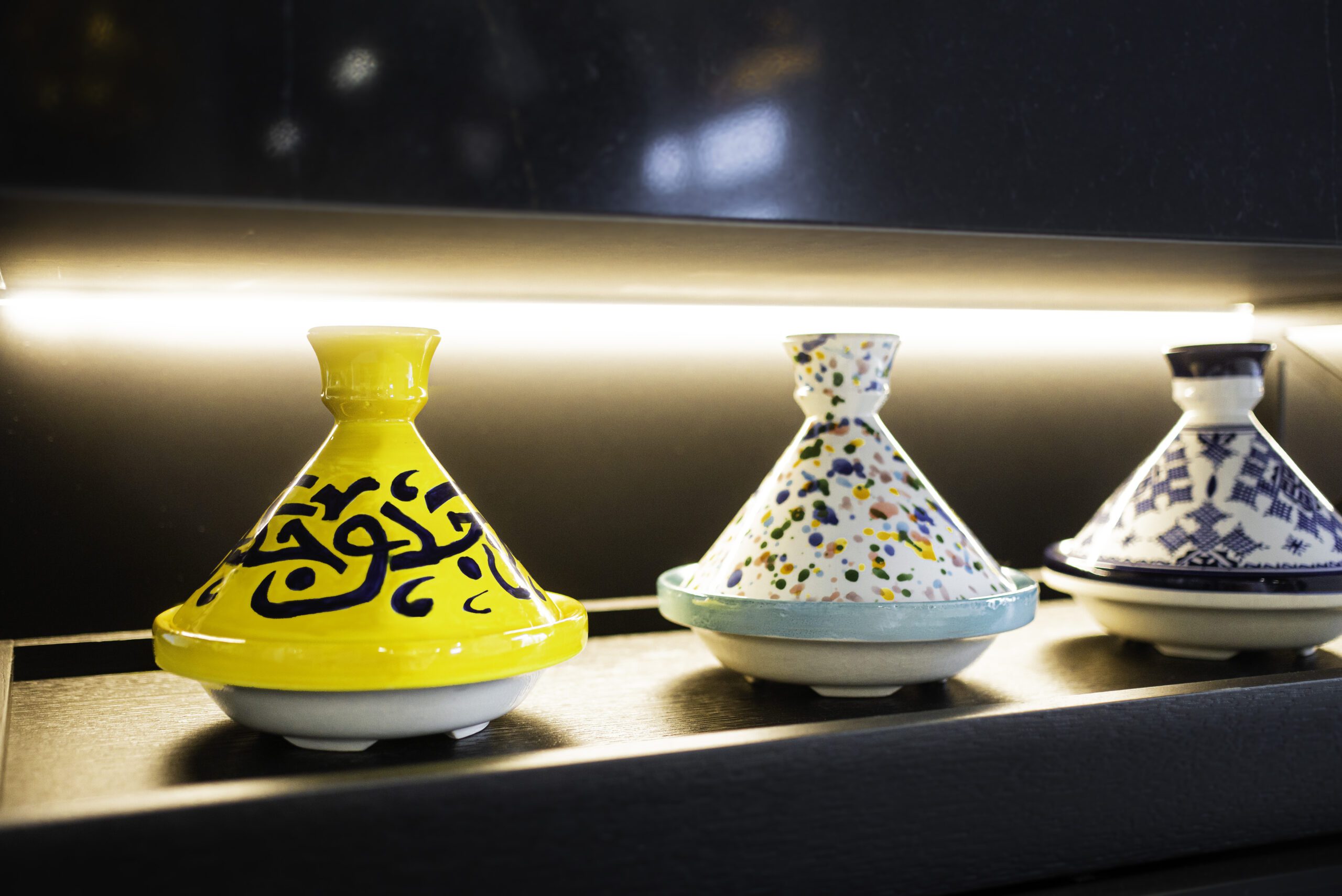 Handcrafted in Marocco
These vibrant and eccentric Tajines are carefully handcrafted in Fez, Morocco; the same beautiful country where this iconic earthenware originated.
Not only does your purchase support the makers and their community, but they also preserve age-old clay craftsmanship and are very eco-friendly.
In fact, only natural materials are used to create these culture-rich items, right down to the mineral-based pigments that bring the Tajines to life.
Roots
Amal and Ikram travel to their parents' homelands to work closely with the brilliant artisans in developing stunning and unique designs. 
These people, their ways, and the health of the planet remain at the forefront of ZIRI's ethical, sustainable, fair trade operations.  These clay dishes feature exquisite, traditional Moroccan art, a style that has become extremely popular in boho-chic home décor. 
When you set your culinary creation in these Tajines, it becomes infused with culture and that subtle earthy flavour unique to this North African nation.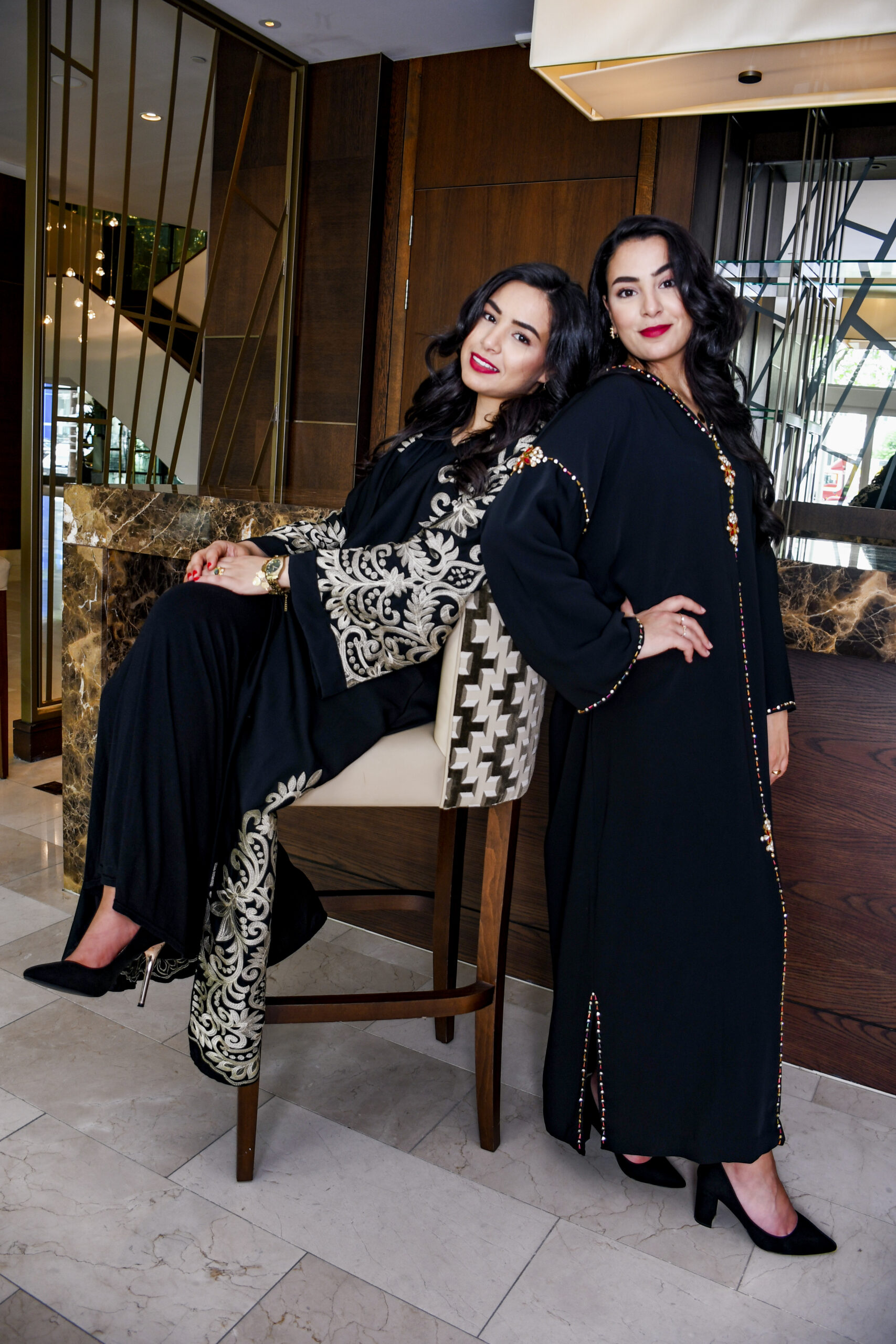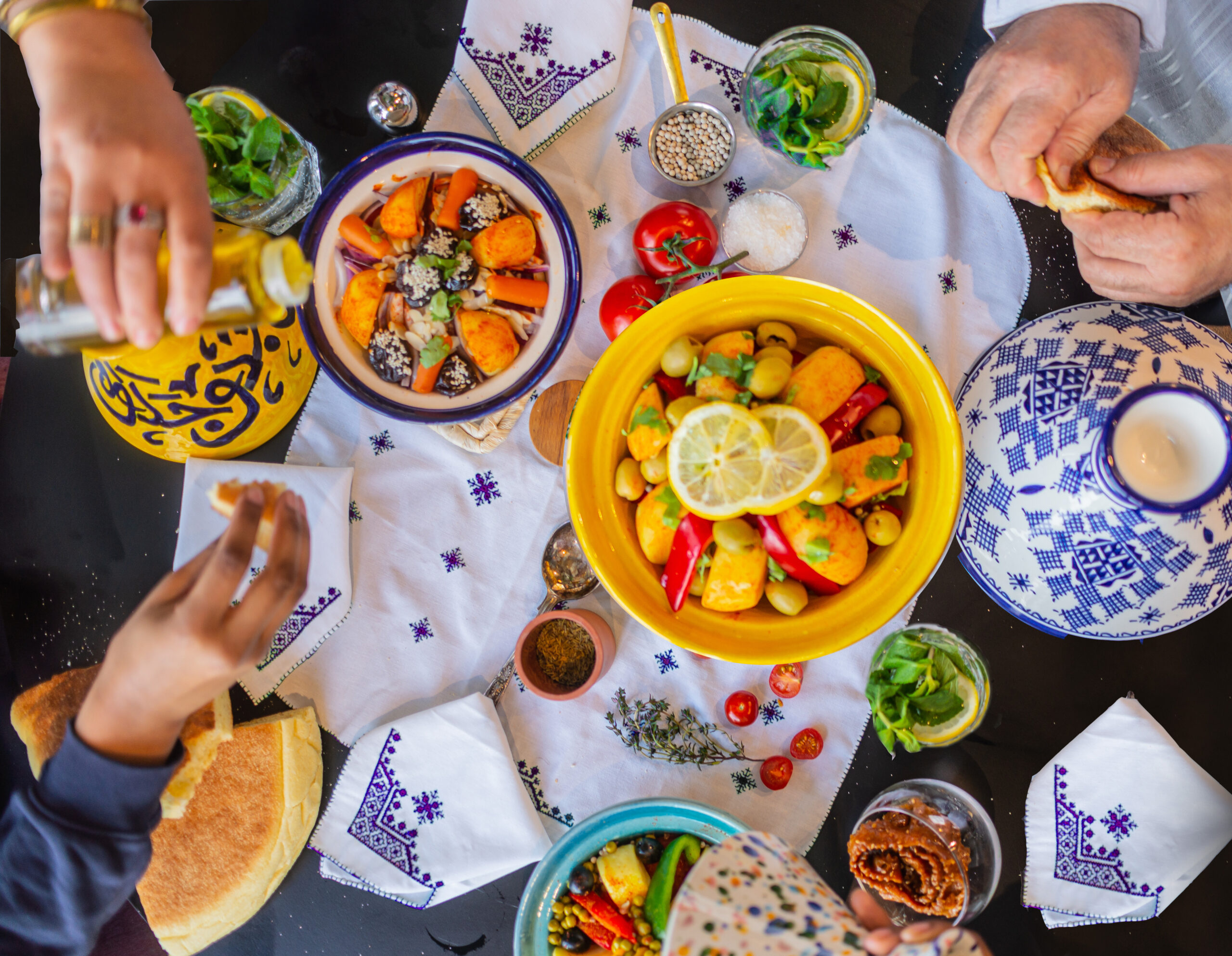 Moonlight
ZIRI's Tajines are much more than gorgeous earthenware; they are the foundation of an unforgettable experience! 
After all, food is the one thing that can unite everyone, and there is nothing more enjoyable than sharing a good meal with your loved ones. 
When you lift the cone-shaped lid off to reveal what you've prepared, everyone's face is instantly illuminated, the same way the moon is lit up by the bright sun.  In fact, ZIRI means "moonlight" in an old Berber dialect!
ZIRI: bringing people together to nourish the body, mind, and soul
Whether you're someone who craves the familiar flavours of Morocco or a person who's never tried them before, you're sure to love the magic these Tajines bring to any romantic meal or lively, food-centered gathering.  It's all about elevating your dining!